Childcare is a meaningful way for an au pair to gain insight into American life. Becoming an au pair is an opportunity to explore and discover new things while also becoming part of a family.
Have you ever considered the benefits of having an au pair? Welcoming an au pair into your home and heart is rewarding for the whole family. Sharing adventures with your au pair is a fantastic excuse for your family to explore our great state of Colorado! If you are a native, or have been here awhile, you know how amazing our state is! But, where do you start?
You're in luck! We have compiled an amazing list of fun Colorado facts, awesome adventures, and tips for visitors to our state.
---
Colorado: Did You Know?  
Denver, Colorado has over 300 hundred days of sunshine- mild winters and summers with very low humidity!
Temperatures during the months of January and February can reach up to 60 degrees and the snow melts fast.
Colorado has four noticeable seasons, and each offers many things to see and do! There is always something to look forward too! The American Fitness Index ranks Denver as the third-fittest city in the nation! This isn't a surprise considering the variety of activities there are to do year-round.
Colorado is a vibrant cultural and diverse city with many museums, annual fall and spring music, food and arts festivals in the state, and seven professional sports teams.
Denver is a walkable downtown with over 300 restaurants, several rooftop cafes, clubs, and music venues.
Denver has a large city park system with more than 200 parks within the city and 14,000 acres of parks in the nearby mountains.
Within an hour's drive from the city to the west you enter the majestic mountains that many come to Colorado to see.
In summer and fall, backpacking, camping, four-wheeling, hiking, rafting, horseback riding, and lakeside activities are found. In the winter, activities include skiing, snowmobiling, snowshoeing and sledding.
Colorado is centrally located to make traveling to other states more affordable and easier.
Colorado Ultimate Au Pair Bucket List (The family adventure begins!)
Touch Dinosaur Tracks.
Dance at Levitt Pavilion where you can enjoy FREE music concerts.
Enjoy the Telluride Bluegrass Festival.
Stroll around during First Friday Art Walk in any of the seven art districts of Denver. – FREE
Ice skate outdoors on 8.5 acres of ice at a great outdoor public skating rink in Evergreen.
Play a round of Frisbee Disc Golf. – FREE
Rent a B-cycle and explore 100's of miles all over downtown. Red B-Cycle stations can be found all over, and daily passes start at just $9.
Attend a concert at Red Rocks or check out the Yoga and movie nights that are also offered at Red Rocks Park.
Tailgate before a Bronco's game. GO BRONCOS!
Attend the annual Best National Western Stock Show.
General admission is FREE on the first Saturday of every month to the Denver Art Museum.
Stand up Paddleboard on Cherry Creek Reservoir. 
Learn to safely drive in the snow.
Tube Boulder Creek. – FREE
See the beautiful creations of the Denver Chalk Art Festival. – FREE
Hike a 14er. – FREE (Be mindful of altitude sickness)
Visit Mesa Verde.
Visit Glenwood Springs to soak in the hot springs or hike to Hanging Lake.
Be inspired by Garden of the Gods. The beauty of these amazing red natural sculptures isn't to be missed.
Sled/ski/board at the Great Sand Dunes National Park. While you are in Alamosa hiking the Sand Dunes, head over to Colorado Gators Reptile Park and play with the alligators.
Hike Rocky Mountain National Park. The gem of its four national parks. Check out these trails to get started on the adventure. Here are four easy-to-moderate hikes to take in Rocky Mountain National Park.
Walk the suspension bridge from end to end at the Royal Gorge.  It's not the biggest canyon in the world, but it's still impressive.
Ski Colorado – If you've never skied, take a one-day lesson. At least experience a chairlift, which you can even ride in the summer on most days.
Drive to the top of Pikes Peak, the 14,115 feet mountain that inspired Katharine Lee Bates to write America the Beautiful.
Hold your breath all the way through the Eisenhower Tunnel.
Slide down the longest alpine slide in Colorado at Winter Park Ski Resort in the summer.
Ride the Winter Park Ski Train.
Stay the night at the Stanley Hotel (the place Stephen King was inspired to write The Shining).
Visit Crested Butte mid-summer for incredible nature, wildflowers, and landscape.
Hike Manitou Incline, one of the most grueling hikes in the country. Don't skip this if you're looking for a challenge.
Head to Boulder's Chautauqua Park and hike The Royal Arch Trail. This short hike boasts incredible views of the Flatirons, a must-see!
See the winter splendor at the Ice Castles in Dillon.
Explore the Paint Mines Interpretive Park, a unique blending of geological, archaeological, historical, and ecological resources.
Find your way through a 7-acre corn maze at Chatfield Botanic Farms. Go after dark if you prefer a challenge or on selected nights for the brave try the Dead Zone Scream Park.
Take a photo at the Maroon Bells. Surrounded by pristine National Forest lands, these are the most photographed peaks in all of North America.
Get your grub on at A Taste of Colorado, the Ultimate Music/Food and Artesian Weekend in Downtown Denver – FREE
Gather your friends and book an Etuk ride. Several popular tours available. One popular tour is The Best Way to Discover Denver Tour.
Visit RiNo art district– known for its eclectic street murals and some of Denver's finest craft beer.
Take a dip in Strawberry Park Hot Springs in Steamboat Springs.
Hike to Devil's Head Fire Lookout, a hidden gem just waiting for you to discover. 2.5 mile heavily trafficked out and back trail located near Larkspur, Colorado.
Journey to Black Canyon National Park – Watch your step, it's quite a drop from the perch on top!
Take a bus ride on the Bustang to the mountain resorts for a day of skiing, tubing or shopping.
Take advantage of affordable Rockies tickets, especially if you're cool with seats in the "Rock Pile" (bleachers in the outfield) or the "Rooftop. Get Rockies tickets.
Go on a Brewery Tour – Breweries and Colorado are pretty much synonymous. According to Colorado.com, more than 10% of breweries in the nation are found in Colorado.
As the first and only Instagram pop-up museum in Denver, #DenverSelfieMuseum 
The 13th step on the west side of the Capitol is exactly one mile above sea level, thus the name "mile high city."
Cherry Creek Arts Festival, held around July 4th, which attracts national and international artist vendors
The U.S. Air Force Academy is FREE and open to visitors daily from 9 a.m. to 5 p.m. The Visitor's Center is open from 9 a.m. to 5 p.m.
---
Tips for newcomers to Colorado:
Denver is a mile above sea level and the air is much thinner and dryer than many places. Many newcomers need time to get their bodies adjusted to the altitude affects. Here are a few tips.
Altitude sickness is real – (feeling nauseous dizzy or a headache)
Drink lots of water
Wear Sunscreen, lip balm and wear sunglasses
Wear layers during cold months – Colorado weather changes quick
Wear lotion
Eat foods high in potassium like broccoli, bananas, avocados, cantaloupe, celery, greens, chocolate, dried fruit, tomatoes. These will help you replenish electrolytes by balancing salt intake.
Create memories, have fun, and document the journey!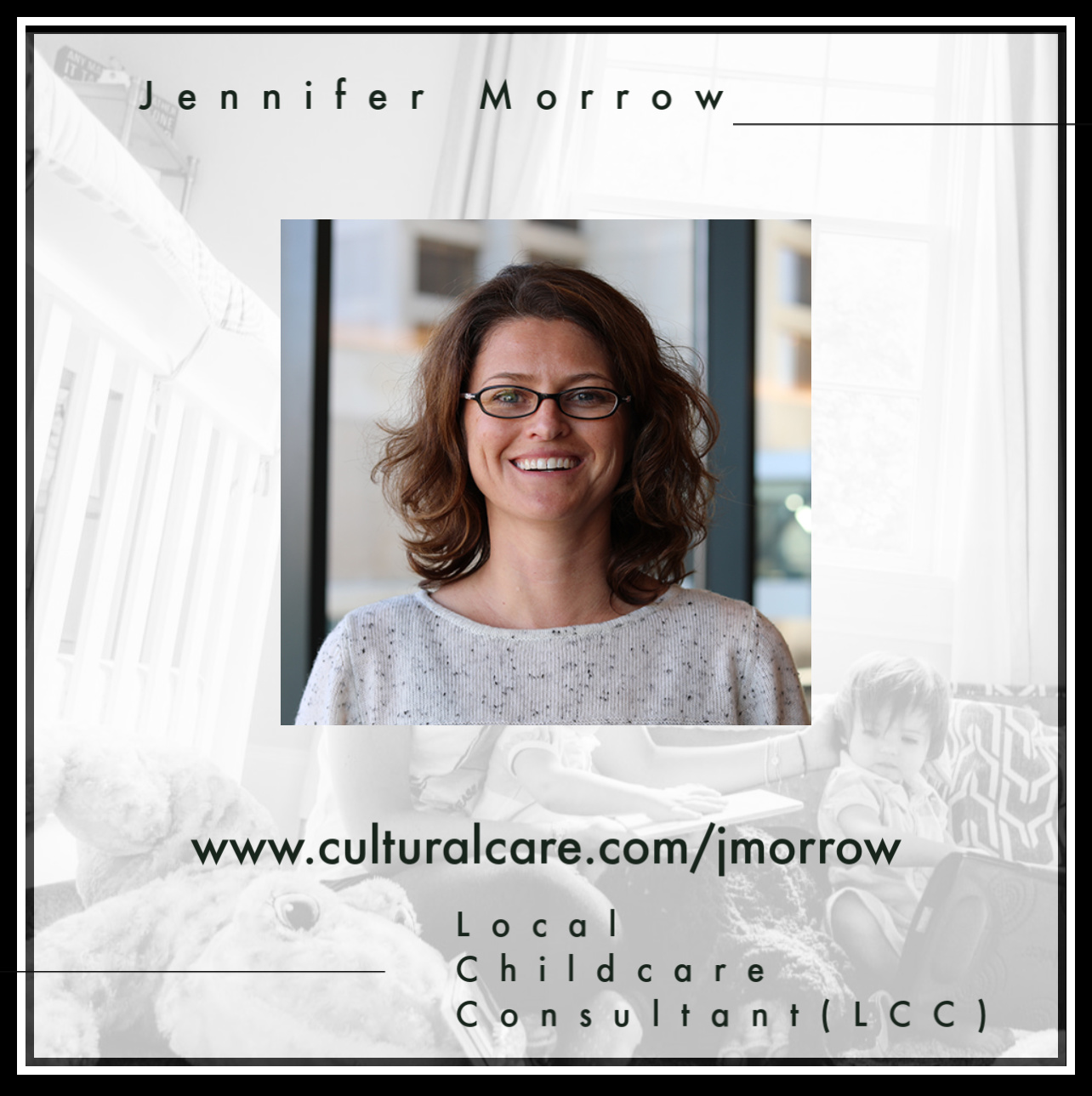 Want to learn more about welcoming an au pair into YOUR home? Contact:
Jennifer Morrow, Local Childcare Consultant
WEBSITE | FACEBOOK | TWITTER | INSTAGRAM | PINTEREST
https://lakewoodco.macaronikid.com/articles/5e4f6fc1e7bd29074d4853ef/think-like-a-tourist-50-colorado-adventures-to-have-with-your-aupair