Colorado Ultimate Au Pair Bucket List
Why visit Colorado? Here are a few reasons the trip will be worthwhile. You may end up staying a while.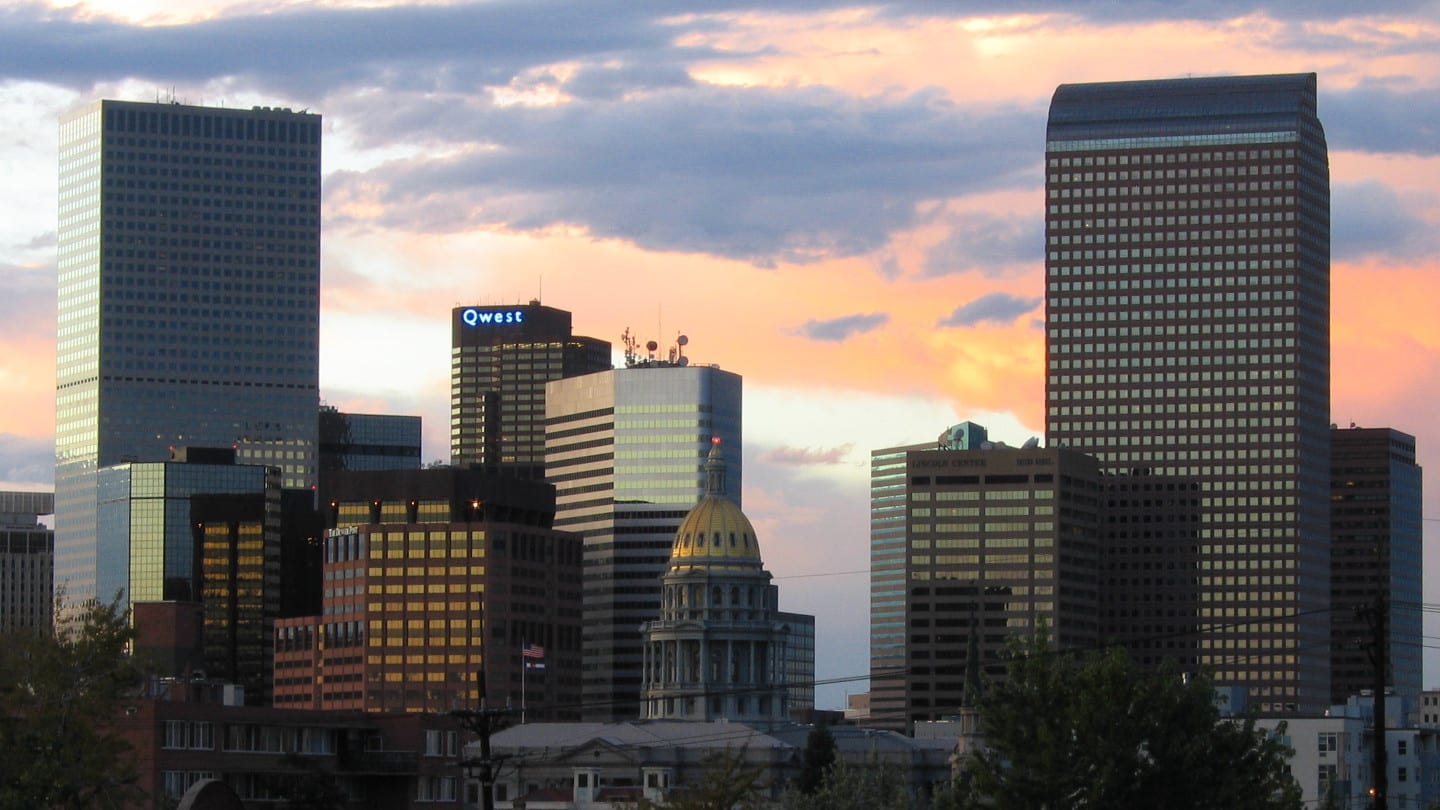 Downtown Denver skyline. Photo: Scott Ingram
Colorado, a western U.S. state, has a diverse landscape of arid desert, river canyons, and the snow-covered Rocky Mountains, which are partly protected by Rocky Mountain National Park. Elsewhere, Mesa Verde National Park features Ancestral Puebloan cliff dwellings. Perched a mile above sea level, Denver, Colorado's capital and largest city, features a vibrant downtown area.
https://www.colorado.com/ Colorado is the ideal winter destination with unparalleled skiing, snowboarding, snowshoeing, ice-skating, snow tubing, snowmobiling, sleigh rides, events, and festivals, and rich cultural heritage.
Summer and Spring are beautiful seasons for hiking, camping, viewing nature and wildlife, swimming, river tubing, paddle boarding, biking, and incredible national parks. With so much to see and do, you will have plenty to keep you busy in our beautiful state. Colorado offers four seasons and over 300 days of sunshine.
This list will get you started on your journey of incredible sights, sounds, people, and experiences! Enjoy!
Colorado Ultimate Au Pair Bucket List

Touch Dinosaur Tracks (http://www.colorado.com/articles/where-see-dinosaurs-colorado)
Enjoy the Telluride Bluegrass Festival (https://www.bluegrass.com/telluride/)
Raft the Colorado River (https://www.raftingcolorado.com/rafting)
Stroll around during First Friday Art Walk in any of the seven art districts of Denver (http://www.denver.org/things-to-do/denver-arts-culture/denver-art-districts/)
Hike a 14er (https://www.14ers.com/map.php)
Visit Mesa Verde (https://www.nps.gov/meve/index.htm)
Visit Glenwood Springs to soak in the hot springs and explore the caverns and hike to Hanging Lake (http://www.visitglenwood.com/things-to-do)  (http://www.colorado.com/articles/30-colorado-hot-springs-quick-guide)

Garden of the Gods (http://www.gardenofgods.com/) Balancing Rock and some other formations look as if they might tumble at any minute, and that's the beauty of these fantastic red natural sculptures.

Sled/ski/board/camp at the Great Sand Dunes National Park (https://www.nps.gov/Grsa/index.htm)
Attend a concert at Red Rocks (http://redrocksonline.com/) Yoga and movie nights are also offered at Red Rocks Park. Find out more about Red Rocks and view the calendar of events at redrocksonline.com.
Hold your breath through the Eisenhower Tunnel (https://www.codot.gov/travel/eisenhower-tunnel)
Slide down the longest alpine slide in Colorado at Winter Park Ski Resort in the summer(https://www.winterparkresort.com/things-to-do/activities/alpine-slide)
Ride the Winter Park Ski Train ( http://www.denverpost.com/2016/08/25/winter-park-express-ski-train-tickets/)
Tailgate before a Bronco's game
Stand up Paddleboard on Cherry Creek Reservoir (http://themarinaatcherrycreek.com/)
Learn to drive in the snow (http://winterdrive.com/) safely
Tube Boulder Creek (https://rootsrated.com/stories/tubing-boulder-creek-insider-tips-for-an-adventurous-summer-float)
Hike Rocky Mountain National Park (https://www.nps.gov/romo/index.htm) The gem of its four national parks, Rocky Mountain National Park, can be daunting for those who want to try some of its trails but don't know where to start. Here are four easy-to-moderate hikes to take in Rocky Mountain National Park.
Royal Gorge ( http://royalgorgebridge.com/) It's not the biggest canyon in the world, but it's still impressive. Be brave and walk the suspension bridge from end to end.
Ski Colorado – Schuss down the slopes at any of the state's great ski areas. If you've never skied, take a one-day lesson. At least experience a chairlift, which you can even ride in the summer on most days
Stay the night at the Stanley Hotel (the place Stephen King was inspired to write The Shining) (http://www.stanleyhotel.com/about)
See the beautiful creations of the Denver Chalk Art Festival (http://www.denverpost.com/2016/06/05/artists-hit-the-street-for-denver-chalk-art-festival/)
Visit Crested Butte mid-summer for incredible nature, wildflowers, and landscape.
Manitou Incline one of the most grueling hikes in the country, so don't skip this one if you're looking for a real challenge.
You haven't hiked Boulder until you've gone to Chautauqua Park. The Royal Arch Trail is our favorite short hike in the park since you score incredible views of the Flatirons.
See the winter splendor at the Ice Castles in Dillon
The Paint Mines Interpretive Park is a unique blending of geological, archaeological, historical and ecological resources
The Maroon Bells, surrounded by pristine National Forest lands, are the most photographed peaks in all of North America. Here
Rockies tickets, a baseball game is rather cheap, especially if you're cool with getting seats in the "Rock Pile" (bleachers in the outfield) or the "Rooftop. Get Rockies tickets.
Go on a Brewery Tour – Breweries and Colorado are pretty much synonymous. According to Colorado.com, more than 10% of breweries in the nation are found in Colorado.
Strawberry Park Hot Springs in Steamboat Springs https://www.tripstodiscover.com/strawberry-park-hot-springs-steamboat-springs-colorado/ 
---
The Colorado Department of Transportation's Bustang service offers West, North, and South routes for exploring Colorado. Download the JustRide Bustang app or head to RideBustang.com for routes and tickets.
---
In the Mile High City, moving on foot, bus, and by train is easy to do. The Regional Transportation District (RTD) operates light rail and bus systems that allow Denver visitors to observe the neighborhoods without paying for car rentals or parking.
---
Create memories, have fun, and document the journey!
---
To learn about hosting an au pair contact Jennifer Morrow at 970-364-3822
Facebook.com/JenniferMorrowLCC or to register at www.culturalcare.com/jmorrow
Thursday, 19 December 2019 7:39 AM