Where are the Christmas Lights?
ZOO Lights
December 2, 2016 to January 1, 2017
5:30 – 9 p.m
Zoo Lights will span through 70 acres of Denver Zoo's campus, with nightly entertainment, animal encounters, Santa meet-and-greets and, of course, illuminated animal sculptures that swing through trees, jump across lawns hide in bushes and appear in places where they're least expected. Running December 2 until January 1, is one of Denver's most anticipated events, which is a great opportunity for folks of all ages to enjoy the holidays or kick off the New Year with family, friends and colleagues.
http://www.denverzoo.org/zoo-lights-2016?gclid=CIew3N341dACFZQ0aQodczAFtw
HUDSON GARDENS
2016 Show Dates (5 PM – 8 PM) 
November 25, 26 and 27    
December 2, 3  and 4    
December 9, 10 and 11   
Nightly, December 16 through 24   
Nightly, December 26 through 31 
A Hudson Christmas is the premier holiday light show in the Denver metro area, with thousands of twinkling lights in majestic trees, visits with Santa (through December 23) and memories for the whole family. Stroll along a festively-decorated outdoor walking path as you sip hot chocolate and experience dazzling displays of color and experience dazzling displays of color and sound.  
CHEYENNE MOUNTAIN ZOO
http://www.cmzoo.org/index.php/events/electric-safari-nightly-dec-9-23/2016-12-09/
BLOSSOM OF LIGHTS
November 25, 2016 – January 1, 2017 
5:30 – 9 p.m.
Denver Botanic Gardens is proud to host this annual family-friendly event that has become a tradition.
http://www.botanicgardens.org/events/special-events/blossoms-light
TRAIL OF LIGHTS
NOVEMBER 25, 2016 TO JANUARY 1, 2017
5:30 – 9 P.M.
Come to Chatfield Farms to see colorful holiday lights illuminate a winding path through the Colorado countryside, set against a stunning foothills backdrop.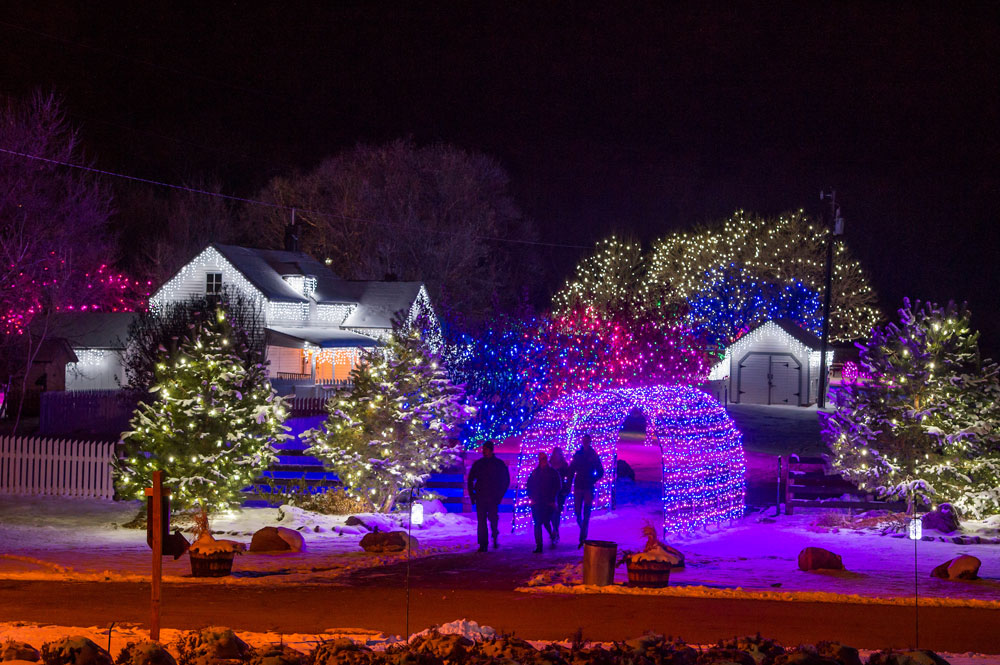 http://www.botanicgardens.org/events/special-events/trail-lights
Saturday, 3 December 2016 5:06 PM